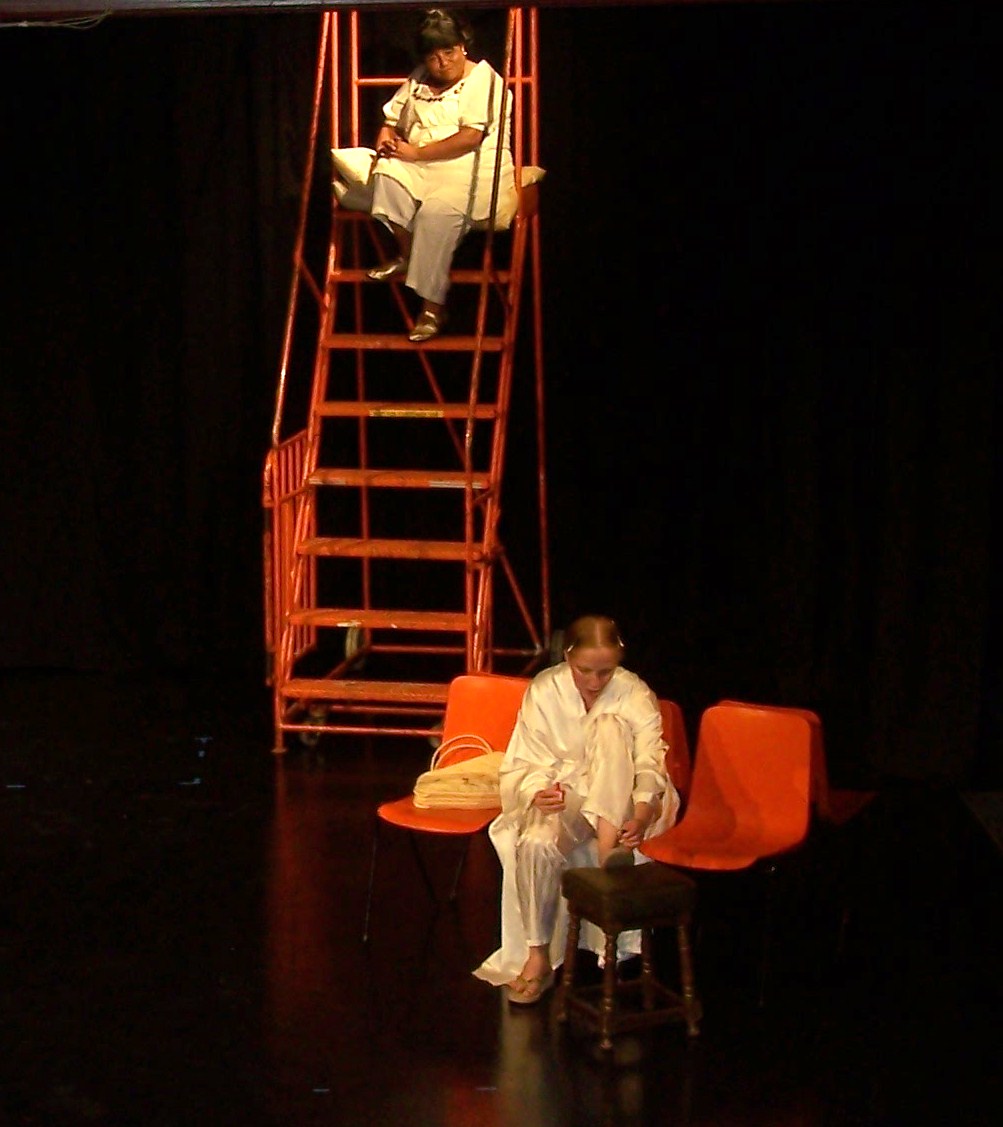 FLIGHTS OF FANCY
When Theatre Broad were asked by Stirling Council to offer a performance in the Off-The-Page book Festival, Artistic Director, Carol Metcalf contacted me about Flights Of Fancy. It's an off-the-wall play about how God doesn't get her own way when one determined woman sees her man and another, equally determined one, sees hers off. Webster and Boyo don't stand much of a chance either.
The play was written with one act festivals in mind, but needed an extra 20 minutes for the book festival slot. The characters were very much alive in my mind and slid easily onto the page.
Either of the two versions is available to licence.
Photograph of Tangee lenton and Hannah Gold by Theatre Broad